Welcome to our 28th edition of Velasco Chronicle & Buzz.
As we approach the month of November, leaves are turning colors and we approach the start of the holiday season. We think of November as the month of food, when the best of cooks can shine and the best of eaters will surely get their fill ahead of winter. With 30 days in the month, November marks the beginning of the winter holiday season for most folks, even if the winter solstice doesn't occur until late December.
This year,
Diwali falls in the month of November. Diwali is the five-day Festival of Lights, celebrated by millions of Hindus, Sikhs and Jains across the world.
Diwali, which for some also coincides with harvest and new year celebrations, is a festival of new beginnings and the triumph of good over evil and light over darkness.
The word Diwali comes from the Sanskrit word deepavali, meaning "rows of lighted lamps."
Houses, shops and public places are decorated with small oil lamps called diyas. People also enjoy fireworks and sweets too, so it's really popular with children.
Traditions include
lights and oil lamps that are lit on the streets and in houses,
visiting their relatives and have feasts, f
ireworks and festivities are an essential part of the occasion and
Lakshmi, the Hindu goddess of wealth, is worshipped as the bringer of blessings for the New Year.
Veterans Day, a federal holiday in the United States, is also observed in November and every year on November 11. This year, the 11th day of the 11th month is a Thursday. Veterans Day is an important day set aside to honor and show appreciation for ALL who have served in the United States military—in wartime or peacetime, living, or deceased.
Last but not least, a favorite and most popular holiday celebrated in November - Thanksgiving Day! Thanksgiving is a national holiday in the United States and always celebrated on the fourth Thursday in November. This year, Thanksgiving occurs on Thursday, November 25.
A bountiful meal featuring turkey has become the traditional Thanksgiving fare, with over 90% of Americans eating the bird on this holidays. But did you know that turkey was at one time a rare treat? During the 1830s, an eight- to ten-pound bird cost a day's wages!
Even though turkeys are much more affordable today, they still remain a celebratory symbol of bounty
.
Other common Thanksgiving traditions in the United States include volunteering for those less fortunate by donating food or time to homeless shelters or those in need. Sometimes, communities hold "turkey trot" runs or parades. We can all agree that the favorite tradition is
gathering with family, enjoying a long walk after the "bog"
meal talking and laughing, and spending quality time with our loved ones. Grateful.
What's Happening
Around the
Bay Area and Beyond,
Let's Explore!
With most gyms reopened, it can be a good time begin to get back into that workout routine and incorporate physical activity into your everyday routine.
Perhaps you are looking for exercises that require minimal equipment? Or just a bit of motivation? Whether you're looking to continue exercising or want to start today, check out our favorite
November Health Tip

November is American Diabetes Month

and we're taking The Big Step Up against diabetes. Come join us! Take your health into your own hands through awareness, detection, management, and learning to thrive despite your diabetes.

Diabetes is a constant battle, not only for those diagnosed, but for their loved ones, caregivers, and health care providers. With the guilt, the blisters, the numbers, the sleepless nights—it's no wonder it seems impossible that there are good days ahead.

Now is the time to take charge.
4 Tips for Fall Fitness & How to Stay Motivated Heading Into Winter

It's safe to say that, for most people, working out isn't always the easiest task. This is true for any season, but especially during fall and winter, as the months get colder and working out outdoors becomes less accessible.
11 Essential Cocktails for Your November Parties

Kick start the holiday season with these cocktails. Though the next few months are sure to be full of things to celebrate, this month in particular is a great time to enjoy the end of fall and gear up for winter. With warming options like Last-Minute Mulled wine, cocktails that make the most of November produce like the Pumpkin Nog, and even spins on classics like the Apple Cranberry Moscow Mule, we have options that will be perfect for all of your celebrations this month.
Delish Thanksgiving Ring

The most beautiful leftovers you have ever seen. Thanksgiving leftovers aren't regular leftovers, they're *cool* leftovers. Stuffed inside a crescent roll - basically a giant crescent roll, they're EVERYTHING.
San Francisco Events in November 2021

Enjoy the best San Francisco events in November 2021. This month, you will find dozens of fun activities from free walking tours to holiday lights celebrations.

Other highlights this month include the festivals, SF 49ers games, and Thanksgiving Day and Weekend activities. You can also enjoy a night out at the theater, opera, or symphony. Read on for more about what's on this month in SF
SF Bay Area Turkey Trot Races: 15 Thanksgiving Day Runs for 2021

Are you interested in working off a few calories before you indulge this Thanksgiving? These SF Bay Area Turkey Trot races are often for charity and some encourage participants to donate canned food and other goods.

All of these are on Thanksgiving Day morning. The list includes top options in San Francisco, the East Bay, San Jose, and North Bay.
Catch a Warriors basketball game at Chase Center!

After an entire season in an empty facility last year, The Chase Center is welcoming fans back to watch the Golden State Warriors at their new home. Don't miss out on the Splash Brothers and one of the most loved teams in the Bay Area!
Bay Area home prices soar again in brisk market
Tech buyers, low inventory drive sales
Bay Area homebuyers shook off any lingering reservations about shopping during the coronavirus pandemic, driving median sale prices up nearly 20 percent in September in a tight housing market.
From the desk of
Patrick Carlisle
Compass Bay Area Market Reports
27447 Edgerton Road, Los Altos Hills
New Construction | Built 2021
6 Bedrooms | 9 Baths | 8,653 SF Living | 67,712 SF Lot | 4 Car Garage
A modern masterpiece set in the Los Altos Hills, this sprawling, 8,653-square foot estate affords uninhibited Bay views that bleed seamlessly into the San Francisco skyline. Set on nearly 1.5 acres of lush greenery the six-bedroom, nine-bathroom residence adopts a minimalist aesthetic and boasts unmatched attention to detail.
More Details | http://www.27447edgertonroad.com
505 E McKinley Ave, Sunnyvale
4 Bedrooms | 3 Baths | 1,634 SF | 3,980 SF Lot | 400 SF 2 Car Garage | 2 Story
New Construction, Built in 2021
Open House Dates:
Thursday, 11/11 from 9AM-1PM

11/13 & 11/14 from 1:30-4PM
Offers Due Thursday, November 17 by 12PM.
More Details | http://www.505emckinleyavenue.com
509 E McKinley Avenue, Sunnyvale
Offered at $1,929,888
3 Bedrooms | 2.5 Baths | 1,434 SF | 3,294 SF Lot | 400 SF 2 Car Garage |
New Construction, Built in 2021
Thursday,
11/11 from 9AM-1PM
Offers Due Thursday, November 11 by 3PM.
More Details | http://www.509emckinleyavenue.com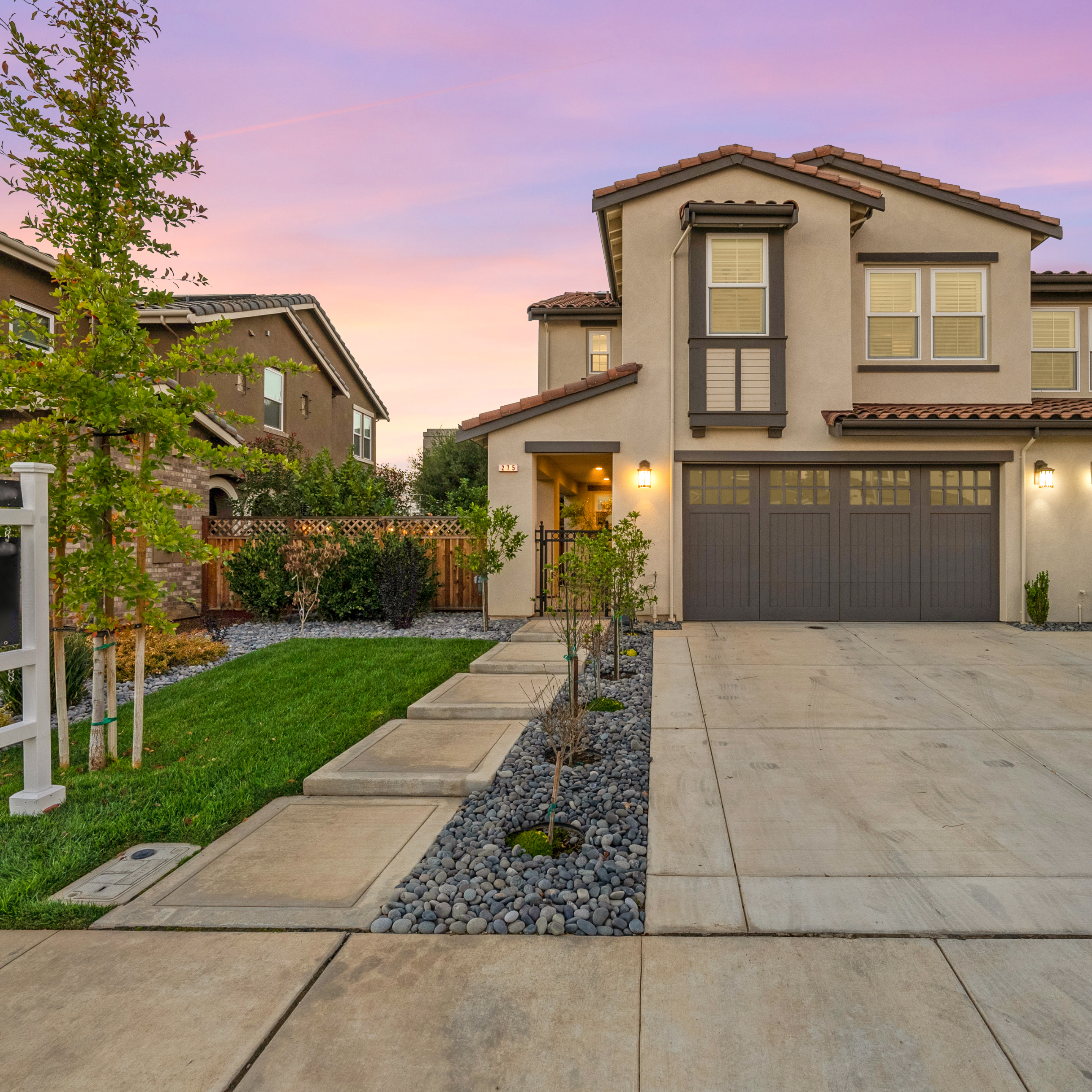 275 Calle Del Rey, Morgan Hill
Offered at $1,199,888
4 Bedrooms | 3.5 Baths | 1,434 SF | 2,054 SF Lot | 2 Car Garage | 2 Story
Single Family Residence - Duet
Offers Due Thursday, November 11 by 12PM.
More Details | http://www.275calledelrey.com

Offered at $2,499,888
This is Vacant Land with Approved Plans to build a
Two Story Modern French Chateau.
5 Bedrooms, 5 Bathrooms | 6,695 SQ FT Living | 27,902 SQ FT LOT |
3 Car Garage - 1,062 SQ FT with Golf Cart Parking
Gym
Pool with a 300 SQ FT Pool House
Covered Porch Area - 1,110 SQ FT
Covered Patio with Outdoor Kitchen
First Floor - 3,837 SQ FT includes Family Room, Office, Wine Cellar, Butler's Pantry, Second Pantry, Breakfast Nook, Mudroom
Second Floor - 2,558 SQ FT includes Master Bedroom with Walk In Closet and Outdoor Patio, Game Station/Pool Room, Playroom, Movie Theater
0 Riverside Drive, Los Altos
Offered at $3,599,888
Build your own Custom Home - Development Opportunity
5,410 SF | 16,982 SF Lot | 2 Car Garage | 1 Story
Located in a premier Los Altos neighborhood. this is LOT Value only. The renderings and floor plans are conceptual. The floors plans are based on what is possible using the max Floor Area Ratio per the city of Los Altos Planning Department and maxed out to be 5,410 SF. ADU option up to 800 SF not included in FAR.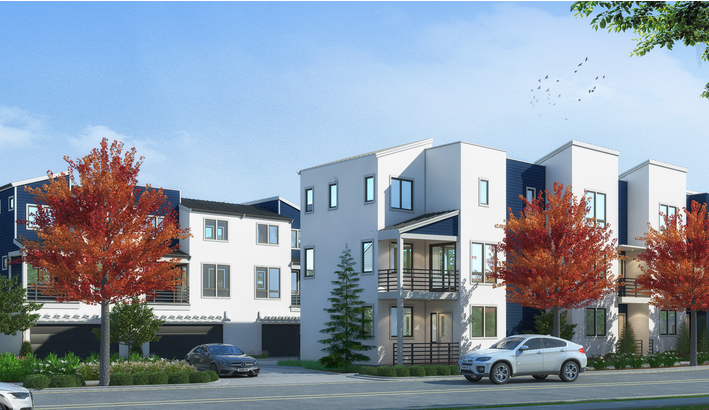 4170 Central Avenue, Fremont CA
Offered at $3,500,000
10 Units (Townhomes) in Fremont will be available with four different plans available. Each of the units will be roughly 1800 square feet with a two car attached garage as well as 4 bedrooms & 3 bathrooms.
Builder/Developer: Livio
More Details | http://www.4170centralavenue.com
955 Woodside Road, Redwood City
Offered at $4,500,000
Great Development Opportunity in Redwood City.
Tentative Map Approved for 8 unit development (condos/townhomes). Developer is Terra Holdings, and listing price is for LAND and APPROVED BUILDING PLANS
Developer: Terra Holdings.
More Details | http://www.955woodsideroad.com
New Construction & Coming Soon
JVHome is developing this ultra-modern home near Facebook Menlo Park.
5 Bedrooms | 5 Baths | 3,597 SF Living | 8,000 SF Lot | ADU attached
Bonus room + Office |
Outdoor Pavillon
Current Status: Under review with planning department with the City of Menlo Park.
Coming Soon in Fall of 2022
Nascar Star Jeff Gordon's Former Florida Home Hits the Market for $42 Million
Outside Boca Raton, the house has an auto museum and a motor court for 20 cars
Unique Video of the Month
Ultra Modern Los Altos Hills
Mansion
JVG Twilight Brokers Tour
We are pleased to represent James Parivash, who developed this ultra modern home in the highly sought after neighborhood of Los Altos Hills. We invited some of the most influential, high end luxury selling Real Estate agents, developers and who is who in the luxury Real Estate arena, as well as Silicon Valley influencers. The evening was a success, and we would also like to thank our sponsors Eddie Garcia with Loan Depot and Joe Lima with Civic Financial Services.
Schedule your personal video conferencing web call with Joe Velasco via ZOOM

Ask any questions from the comfort of your home during the 'shelter in place' ordinances.

(650)

833-8498 |

joe@joevelasco.com
© Compass 2021 ¦ All Rights Reserved by Compass ¦ Made in NYC
Compass is a real estate broker licensed by the State of California operating under multiple entities. License Numbers 01991628, 1527235, 1527365, 1356742, 1443761, 1997075, 1935359, 1961027, 1842987, 1869607, 1866771, 1527205, 1079009, 1272467. All material presented herein is intended for informational purposes only and is compiled from sources deemed reliable but has not been verified. Changes in price, condition, sale or withdrawal may be made without notice. No statement is made as to accuracy of any description. All measurements and square footage are approximate. Equal Housing Opportunity.