Welcome to our 39th edition of Velasco Chronicle & Buzz.
Wow, can't believe its October already, Just seems like we celebrated the New Year. October b
eing the season when the weather starts to cool, animals stock for hibernation, and farmers harvest, autumn has drawn an interesting range of meanings and symbolism. Some of these symbolic meanings of autumn include maturity, change, preservation, abundance, wealth, reconnection, and balance.
October celebrates many holidays. Yom kippur, landing on October 5th, the holiest of holidays in Judaism. Observed on the 10th day of the lunar month of Tishri (in the course of September and October), when Jews seek to expiate their sins and achieve reconciliation. Famous for its beautiful melody, the Kol Nidre is a declaration annulling all vows made during the course of the year.
Diwali, or Dipawali, celebrated this year on October 24th. This is India's biggest and most important holiday of the year. Diwali literally means a row of Lights. It is a time filled with light and love; a time when Indians all over the world rejoice. The festival gets its name from the row (avali) of clay lamps (deepa) that Indians light outside their homes to symbolize the inner light that protects.
Celebrated on October 31st, Halloween. The tradition originated with the ancient Celtic festival when people would light bonfires and wear costumes to ward off ghosts. All Hallows Eve, also now known as Halloween is amongst the most recognizable American festivals globally. Adults dress up for costume parties, and children enjoy trick or treating and can carve their own Jack-O-Lanterns. Many Halloween-themed events, festivals, and haunts are held throughout the month this kicks of the first of many treasured and fun holidays to celebrate this time of year!
What's Happening
Around the
Bay Area and Beyond,
Let's Explore!
There is never a good time to let your health slide. October is as good a time as any to make your physical well-being a priority. Exercising stretches your body and increases muscle mass. Utilizing exercise equipment such as ellipticals can help optimize your workout and your health. The cardio you get from ellipticals helps the respiratory system and helps burn fat.
September Fitness Tip:

Fall to Health and Wellness

Fall has officially arrived.

So has the start of cold and flu season, along with the temptation to stay inside and eat comfort food.

It's the perfect season to get lazy, really.

But don't give up on your health just yet. Keeping up your exercise routine, eating healthy, and resting enough can keep your health on track this fall season. It also will sustain your immune system if you continue your healthy habits through the end of the year.
| | |
| --- | --- |
| | World Mental Health Day is October 10th. Let's take a moment to share what you need to know about mental health and 3 tips to help you have a better life experience by caring for your mental well-being. |
The Best October Cocktails

We searched the web for the most tantalizing fall cocktail recipes and came across three deliciously simple alcoholic drinks that are perfect for your autumn celebrations. Each of these fantastic October cocktails features 5 simple steps or less-- just the way we like it. Easy peasy, apple martini!
Tasty recipes for October Feast

Fall may technically begin in September, but it really hits in October — a month of crisp, cooler weather punctuated by crunchy fallen leaves and plenty of pumpkins. To match the autumn vibes, we've gathered 31 seasonal recipes you can make all month long. Think Curried Pumpkin, Charred Cauliflower Tacos with Romesco Salsa, and Roast Chicken with Butternut Squash. As for dessert? You can't go wrong with Earl Grey Ice Cream with Chocolate Toffee and Shortbread Crumble. Read on for all of those recipes, and even more dishes we'll be making in October.
Pumpkin Chocolate Chip Cookies

Fall is the my favorite season to bake delicious desserts—they make my house feel nice and cozy as soon I pop them in the oven. There's nothing better. This easy fall cookie recipe combines the best of both worlds—pumpkin and chocolate chips

If you only use half a can of pumpkin puree for a recipe you can use the rest to make dessert. How great is that?
California's Great America

Trick and Treats

This year, California's Great America has replaced its popular Halloween Haunt event with a more family-friendly event called "Tricks and Treats."

Theme Park officials said the event will feature shows, interactive characters, seasonal treats and candy.

From little goblins to grown-up ghouls, everyone will find ghastly great things to do for Halloween. Plus, we've got skeleTONS of delicious seasonal treats, drinks and, of course, candy!

There's so much to see and do at Tricks and Treats!
| | |
| --- | --- |
| The San Francisco Fleet Week is an annual event commemorating the American Naval services. The week is marked by a parade of ships as well as the San Francisco Air Show, featuring acrobatic aerial displays. These daredevil acts are performed by the Blue Angels team of the US Navy and other squadrons. Other events include the Veterans Art Exhibit and concerts in memory of fallen soldiers. | |
Oktoberfest Downtown Campbell

Even though the roots of Oktoberfest stem from old Bavaria in 1810, it has been adopted by people around the world for how it brings everyone together.

his Fall Festival every year in downtown Campbell California celebrates the harvest which is especially important to this community whose roots are in the agricultural past of the area. Music, art, dancing, food, and great beer attract thousands of people.
Although increasing rates continue and home prices decline inventory remains at an all time low indicating the decline will not be tremendous.
From the desk of
Patrick Carlisle, Chief Market Analyst
Compass Bay Area Market Reports
*Reports updated every 15th of the month, please check back for updated reports
2040 Franklin St #503, San Francisco, CA
2 Bedrooms | 2 Baths | 1,532 Square foot Living | Condominium | Private Terazza
Offered at $1,699,888
Welcoming two-bedroom, two-bathroom condo in Pacific Heights. A north facing, private, 800 square foot terazza runs the entire length of the unit with one of the best views in town.
Easy access to transit which accommodates local and commuter's dreams. Above all, it is a walker's paradise, It is close to many parks, Marina District, Fisherman's Warf and Chrissy Field.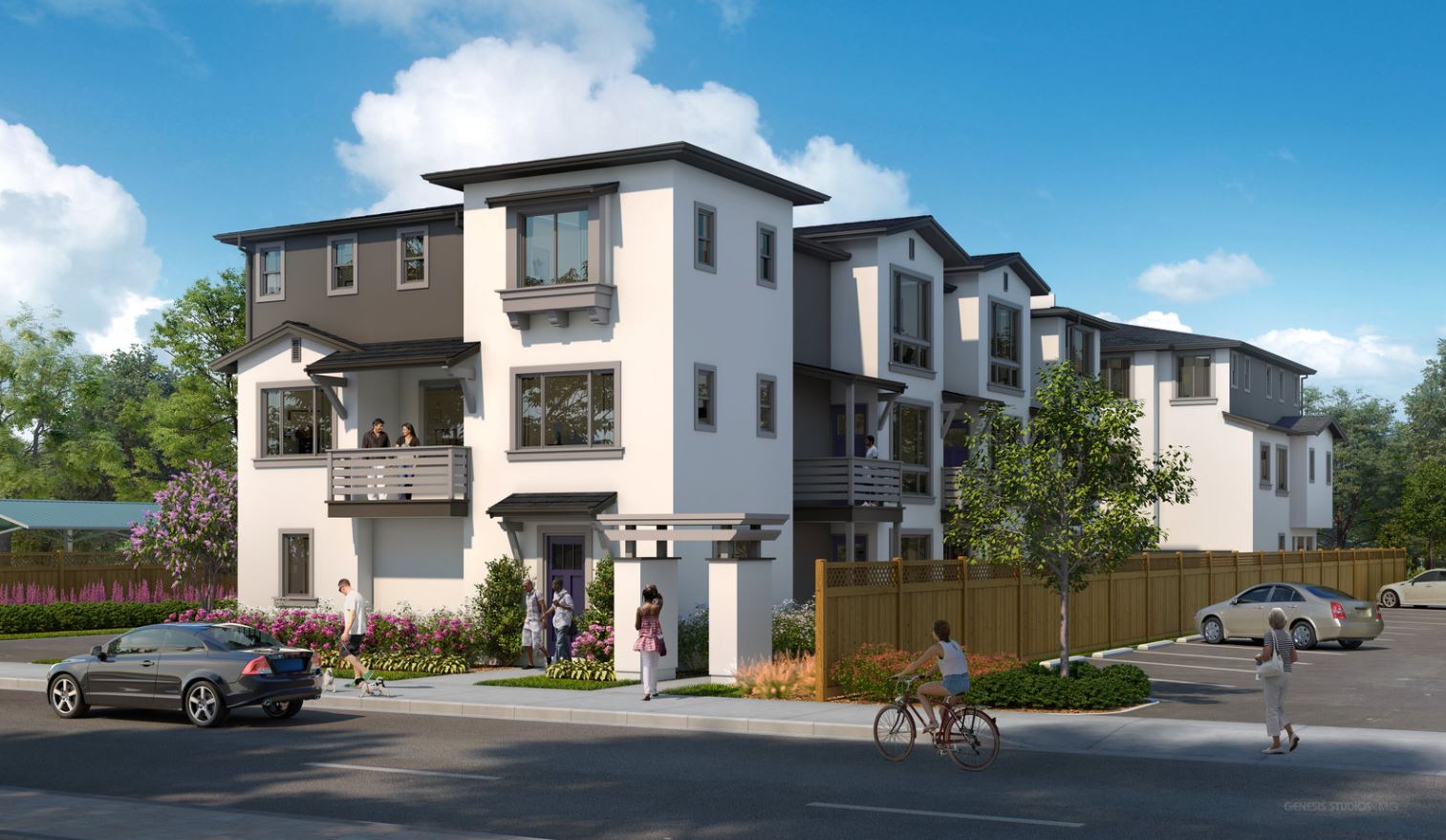 955 Woodside Rd, Redwood City, CA 94061
8 Unit Development | 1,800 Square Feet each Floor Plan | 18,295 Square Foot Lot
Centrally located up the peninsula located equal distances from Highway 280 and Highway 101 for a commuter's dream. Conveniently located less than 10 miles from High Tech Giants such as Tesla, Google, and Facebook.
And what's more, located 4.1 miles north of Stanford University one of the most prestigious Universities in the World.

Plans for 8 Modern, 3 Bedroom | 2.5 Bathroom units each accompanied with an attached 2 car garage.
383 Clarence Ave, Sunnyvale, CA 94086
4 Bedrooms | 2.5 Baths | 8,424 SF Lot | 1,954 Square Feet | 2 Car Garage | Single Family Residence
This single-family home is located in the Heritage District. Incredibly close to Washington Park, and Downtown Sunnyvale that features restaurants, shops, AMC Dine In and a farmers market every Saturday 9am-1pm.
155 Peebles Ave, Morgan Hill, CA 95037
4 Bedrooms | 3 Baths | 37,240 SF Lot | 3,053 Square Feet | 2 Car Garage | Single Family Residence
This single-family home is a diamond in the rough. Amazing possibilities with this tremendous property. A beautiful updated home, a private winery, an event space that could be used as a tasting room or what ever your your heart desires. Property is large enough to accommodate an extra garage that could fit four additional cars.
520 Benvenue Ave, Los Altos, CA
75 days from completion
Coming Winter of 2022
4 Bedrooms | 4 Bathrooms | 8,162.88 Square Feet Lot | 3,490 Square Feet Living | 850 Square Feet Attached ADU | 217 Square Feet 1 Attached Garage | 505 Square Feet Covered Porch
Luxurious Midcentury Custom Home
Rare modern design style carefully selected by our experienced team at JVHome and Terra Holdings. While branding his own design, Joe Velasco comments, "Old Midcentury meets new 2022 Midcentury Luxury Living."For more information about this property and all of our projects and developments visit our JVHome website!
One of the so-called bachelor houses designed by famed Mid-Century Modern architect John Lautner is set to hit the Los Angeles market Friday for $2.998 million, Mansion Global has learned.
Known as the Bergren Residence, the two-bedroom home features an angled roof, walls of glass and vistas of the city and the hills around it, according to the listing with Anthony Mian of Douglas Elliman Realty.
House Sales Price Changes Over 30+ Years
Financial and real estate markets have run in cycles for at least hundreds of years. Though varying in their details, causes, and effects, there are many similarities in how they plan out, providing greater context to how markets work over time.

Many economic, political, demographic, and environmental factors play roles in real estate markets, including interest rates, inflation, financial markets, new wealth creation or destruction, housing affordability, employment demographic shifts, governmental economic interventions, national and international crisis, financial product engineering and manipulation, runaway speculation, regulation and risk management, tax law, debt, natural disasters, and as we have recently seen, even pandemic.
Schedule your personal video conferencing web call with Joe Velasco via ZOOM

Ask any questions from the comfort of your home during the 'shelter in place' ordinances.
© Compass 2022 ¦ All Rights Reserved by Compass ¦ Made in NYC
Compass is a real estate broker licensed by the State of California operating under multiple entities. License Numbers 01991628, 1527235, 1527365, 1356742, 1443761, 1997075, 1935359, 1961027, 1842987, 1869607, 1866771, 1527205, 1079009, 1272467. All material presented herein is intended for informational purposes only and is compiled from sources deemed reliable but has not been verified. Changes in price, condition, sale or withdrawal may be made without notice. No statement is made as to accuracy of any description. All measurements and square footage are approximate. Equal Housing Opportunity. Photos may be virtually staged or digitally enhanced and may not reflect actual property conditions.