Welcome to our 38th edition of Velasco Chronicle & Buzz.
As the ninth month of the year, September marks the beginning of autumn in the northern hemisphere (and the start of spring in the southern). Traditionally considered the month that marks transitions between seasons, it is often one of the most temperate weather-wise. The name September comes from the Latin Septem, meaning seven, since it was the seventh month of the Roman calendar, which began with March. There are 30 days in the month of September, which starts on the same day of the week as December each year but does not end on the same day of the week as any other month in the year.
September has three birth flowers: the forget-me-not, the morning glory, and the aster. Forget-me-nots represent love and memories, asters represent love as well, and the morning glory represents unrequited love. September only has one birthstone though, but with a stone like this, who needs another? The stone I'm talking about is the majestically vivid sapphire. With its deep blue tones, this precious stone is said to represent the wisdom of the gods, purity, and trust. Sapphires were once worn to protect the wearer from both poisoning and other evils.
Labor Day 2022 will occur on Monday, September 5. Labor Day pays tribute to the contributions and achievements of American workers and is traditionally observed on the first Monday in September. It was created by the labor movement in the late 19th century and became a federal holiday in 1894. Labor Day weekend also symbolizes the end of summer for many, and is celebrated with parties, street parades and athletic events.
September is a bit of a funny month when you think about it. The middle of the year has passed already, but it's too soon to start thinking about Christmas.
All you have to think about is going back to school.
For some, it's an exciting time to see all of their friends again after a long summer break, but for others, it's the worst thing they could possibly imagine!
What's Happening
Around the
Bay Area and Beyond,
Let's Explore!
September is self-awareness month, which means that we all have a whole month devoted to ourselves. Self-awareness is vital for mental health and wellbeing, for when we know, truly know, who we are, we can shape our lives. Give yourself the attention you deserve. When you do, you'll be equipped to create what you want to be and create the life you want to have. Observing self-awareness month allows us all to determine who we are, and what we want, and then create a life of mental health and wellbeing, a life worth living.
September Fitness Tip:

The perfect time of the year for a fitness and health re-start, kick-start, or new start

Family, life, work, and health all need balance and routine, and September is a great time to start, re-start, or kick-start. As summer fades the mornings start to cool and evenings darken, and I look forward to all autumn will bring. It is an exciting time of year. From childhood, we associate September with a new school year and a fresh start.
The fitness industry has long touted the "September Boom." And while it may be true that some folks have a bit more time to invest in fitness—it's up to the studio to make this transition as easy and desirable as possible for clients.

In other words, don't wait for it to happen. Make it happen. Here are 5 strategies to help you do exactly that.
11 Essential Cocktails for Your September Parties:

They'll see you through the change of seasons.

As the days get shorter, we dream of sweater weather and cozying up with our favorite fall cocktails. But September isn't done with its warm days just yet. These 11 recipes, from Margarita riffs to apple-fueled creations, will bridge the change in seasons and see you through all of September.

Mouthwatering and delightful food recipes for September

September is the bridge between summer and fall, and in this recipe collection, we've included dishes for both seasons. If you're still on a tomato kick, make Steak, Potatoes, and Tomatoes with Quick Chimichurri, or Lemony Chicken Thighs with Burst Tomatoes and Swiss Chard Pesto. To welcome apple season, whip up Miso Caramel-Apple Danish, Apple-Ham Quiche, or Roasted Merguez Sausage with Apples and Onions. The spread also includes Fresh Figs With Labneh and Carob Molasses, Hatch Chiles Rellenos, and more. Read on for all 30 recipes to try this month.
Tasty

Still can't decide what to do for dinner?

Meet your new cooking coach! Over 4000 Tasty recipes now at your fingertips. Tasty is an innovative Step-By-Step instruction mode. With a 'My Recipes' page which serves as your very own mobile cookbook, and an incredible Search tool that allows you to filter by any ingredients, cuisine and social occasion you're in the mood for!
Mountain View Art & Wine Festival

"A Festival Like No Other" and this year marks our spectacular 50th Anniversary Celebration, September 10-11, 2022!

An authentic and moveable feast for the senses. The cool, vibrant, multicultural Castro Street vibe. It's Silicon Valley's World-Class Art, Music & Food Festival, voted Best Festival by Metro readership for more than a decade.
| | |
| --- | --- |
| Enjoy a fun filled day of family apple picking in our orchard with varieties such as Orin, Pinova, Candy Crisp, and Jonagold. The ranch is 600 acres of pasture, hills and woodlands. Several streams course through the property, each with its own needs and character. Several of the creeks have been replanted in native trees and restored. Beef cattle graze on the hills and in the pastures around the house. Open for u-pick on Sundays only, from 9:00 am to 1:00 pm, during September and October. | |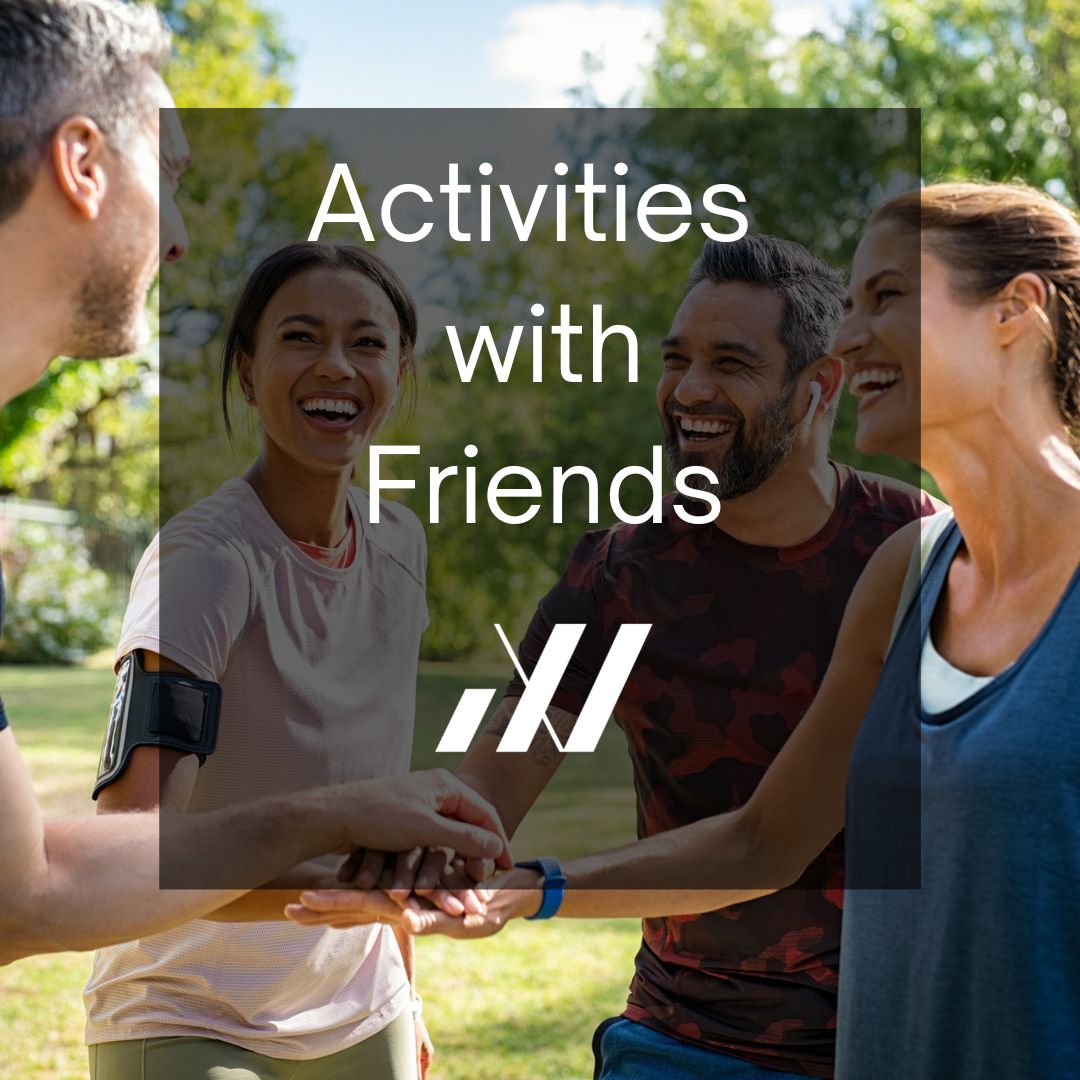 Football 2022-2023 Season - San Francisco 49ers

The San Francisco 49ers are ready to knock down, run over, and pass for touchdowns all the way to the Super Bowl Championship Lombardi Trophy this year. With a team loaded with talent, you are going to see a great game when you watch them at Levi's Stadium in Santa Clara.

Seeing the San Francisco 49ers play at home is a treat for any fan, no matter if they are locals or if they are just visiting the Bay Area. The stadium is state of the art, opening in 2014, and has basically every amenity you could imagine. The views from anywhere are incredible, the fans are ready to cheer their team to victory, and since it is in Santa Clara, the weather is just right.
If recent headlines about the housing market cooling and buyer demand moderating have you worried you've missed your chance to sell, here's what you need to know.
From the desk of
Patrick Carlisle, Chief Market Analyst
Compass Bay Area Market Reports
*Reports updated every 15th of the month, please check back for updated reports
171 Pasilla Ct. Morgan Hill, Ca 95037
5 Bedrooms | 4.5 Baths | 3,455 SF | 6,382 Lot Single-Family Residence
Offered at $1,849,888 (on MLS)
Morgan Hill Stunner is centrally located in the peaceful Stonebridge community, surrounded by mountain views and walking trails, and just minutes away from vibrant shops and restaurants in downtown Morgan Hill. Tasteful updates through out. Don't miss out on this stunning home, walk to neighborhood park with putting green.
2040 Franklin St. #503 San Francisco, Ca 94109
Offered at $2,200,000 (Coming Soon)
2 Bedroom | 1 Bath | 1,532 SF | 800 SF Terazza | Single Family Residence
Welcoming two-bedroom, two-bathroom condo in Pacific Heights. A north facing, private, 800 square foot terazza runs the entire length of the unit with one of the best views in town.
Easy access to transit which accommodates local and commuter's dreams. Above all, it is a walker's paradise, It is close to many parks, Marina District, Fisherman's Warf and Chrissy Field.
JVHome
New Construction & Coming Soon
520 Benvenue Ave Los Altos,Ca 94024
Coming Soon Winter 2022
4 Bedroom | 4 Bathroom | 3,490 Living Space | 8,162.88 Lot Size | ( Included in Living SF ) 850 SF Attached ADU | 1 Car Garage | 505 SF Covered Porch
Luxurious Midcentury Custom Home in Los Altos
Rare modern design style carefully selected by our experienced team at JVHome and Terra Holdings. While branding his own design, Joe Velasco comments, "Old Midcentury meets new 2022 Midcentury Luxury Living."For more information about this property and all of our projects and developments visit our JVHome website!
A Bel-Air mansion built for the late basketball Hall of Famer Wilt Chamberlain in 1971 has relisted for $11.995 million.
The house initially hit the market in 2018 for $18.999 million and underwent a few price drops, including $14.9 million and $13.7 million, before settling at its current ask in late September.
Designed by architect David Tenneson Rich, the custom build — once called "Ursa Major" like the constellation with the pattern of stars known as the Big Dipper, one of Chamberlain's nicknames — spans 9,395 square feet. It has five bedrooms and eight bathrooms and sits secluded on a 2.5-acre cul-de-sac lot with a large wraparound swimming pool.
House Sales Price Changes Over 30+ Years
Financial and real estate markets have run in cycles for at least hundreds of years. Though varying in their details, causes, and effects, there are many similarities in how they plan out, providing greater context to how markets work over time.

Many economic, political, demographic, and environmental factors play roles in real estate markets, including interest rates, inflation, financial markets, new wealth creation or destruction, housing affordability, employment demographic shifts, governmental economic interventions, national and international crisis, financial product engineering and manipulation, runaway speculation, regulation and risk management, tax law, debt, natural disasters, and as we have recently seen, even pandemic.
Schedule your personal video conferencing web call with Joe Velasco via ZOOM

Ask any questions from the comfort of your home during the 'shelter in place' ordinances.
© Compass 2022 ¦ All Rights Reserved by Compass ¦ Made in NYC
Compass is a real estate broker licensed by the State of California operating under multiple entities. License Numbers 01991628, 1527235, 1527365, 1356742, 1443761, 1997075, 1935359, 1961027, 1842987, 1869607, 1866771, 1527205, 1079009, 1272467. All material presented herein is intended for informational purposes only and is compiled from sources deemed reliable but has not been verified. Changes in price, condition, sale or withdrawal may be made without notice. No statement is made as to accuracy of any description. All measurements and square footage are approximate. Equal Housing Opportunity. Photos may be virtually staged or digitally enhanced and may not reflect actual property conditions.