We are here and already 15 days into the New Year!
For many, 2020 has been a year, which makes getting a fresh start in 2021 feel very appealing. The turn of the calendar brings both the opportunity to reflect on the last 12 months and the chance to begin planning for the next dozen.
For 2021, many Americans are making the resolution to adopt healthy habits – concerning their bodies, minds and finances. As the Holiday Season Report from Statista Global Consumer Survey shows, out of all US participants who said they were making one or several new year's resolutions, 44 percent wanted to exercise more, while 42% planned to eat healthier in 2021.
More popular resolutions for the upcoming year also circled around improving one's health, with weight loss and quit smoking being among the favorite answers a
fter almost a year of social distancing, often also from close family members and loved ones, 34 percent said that they wanted to spend more time with family and friends.
I personally fall in that 34%, I love spending time with my family, friends, colleagues and wonderful clients that have become friends
Welcome to 18th edition of Velasco Chronicle and Buzz.
We had our best year ever, we served 75 wonderful families, with 75 homes sold, and over 120 million. We thank you for making our best year ever! Please see our 2020 Joe Velasco Group "Year in Review". We have some new exciting news to announce for 2021 (which will be revealed in our February newsletter) to better serve our clients we are growing. As always here are a few recommendations for San Mateo, Santa Clara and San Francisco County from Velasco Group Chronicle and Buzz. Be up to date with Compass Market Reports from Patrick Carlisle, Compass Chief Market Analyst, and introducing a new report on the Luxury Market in Nor Cal and Tahoe area.
Please see our Coming Soon Listings with first weekend virtual open house dates and/or Twilight Tour dates and Unique Home Sale. We hope the events we share are to your interest and find the market trends reports insightful. We look forward to seeing you at a future Virtual Open House.
Please remember that we are never too busy for your buyers or home sellers' referrals, from condo's to castles, there are no homes that are too small or too big!
Please review our 2021 Year in Review video below!
Thank you, Joe Velasco Group.
What's Happening
Around the
Bay Area and Beyond,
Let's Explore Virtually!
With some gyms closed and #socialdistancing in practice, it can be challenging to incorporate physical activity into your everyday routine
Perhaps you are looking for exercises that require minimal equipment? Or just a bit of motivation? Whether you're looking to continue exercising or want to start today, check out our favorite
How To Achieve Your Goals In 2021

2021 finally is on the horizon, A brand new year is coming our way. Are you ready to make this next year the best year yet and achieve all your goals?

Here's to making the impossible possible.
January Workout Challenge

As we kick off a new year, getting back to basics and focusing on small, actionable changes is something we should all be shooting for.

After a tough year, it's time to show ourselves some compassion and ease into moving more in 2021.
31 January Recipes for a Healthy Start to the New Year

The notorious month of New Year's resolution is officially here! Though you can obviously plan healthy meals for every month of the year, we're betting that eating healthy in January tops your list of priorities. If you're trying to eat clean this month, it can be hard to know where to start. Healthy pop tart recipes are one option, as are macro bowl recipes… But variety is key. Here are 31 super-healthy recipes — yes, one for *every* day of January — to plan around.

40 Healthy Snacks for Hungry Teens

Adolescents undergo a period of rapid growth and development that requires optimal intake of both macronutrients (fat, protein, and carbs) and micronutrients (vitamins and minerals). Plus, proper nutrition may help teens excel in academic and athletic pursuits. Check out a variety of wholesome snacks can be purchased premade or easily made from scratch.
| | |
| --- | --- |
| | January has 31 days and that means 31 opportunities for family bonding. From indoor activities to exploring the world beyond your walls, we've rounded up fun ways you can strengthen your family this month. And most of these are budget-friendly family activities too! |
40 Activities with Kids

Keep busy when it's cold outside with January arts and crafts projects for kids! These crafts will keep their minds going even when they can't go outside!
50 Fun Things You Can Do at Home Right Now in Quarantine

Stream these shows and movies, play games, chat with friends, cook up some comfort food, and stay entertained while you're safe at home.

This month I would like to share two articles that give good insight on what to expect from real estate in 2021 by Forbes Magazine
From the desk of
Patrick Carlisle
Compass Bay Area Market Reports
3108 Flavin Lane | Pebble Beach
7 Bed | 7 Bath | 8,995 SF | 46,173 SF Lot
More Details | www.3108flavinlane.com
In case you missed us on American Dream TV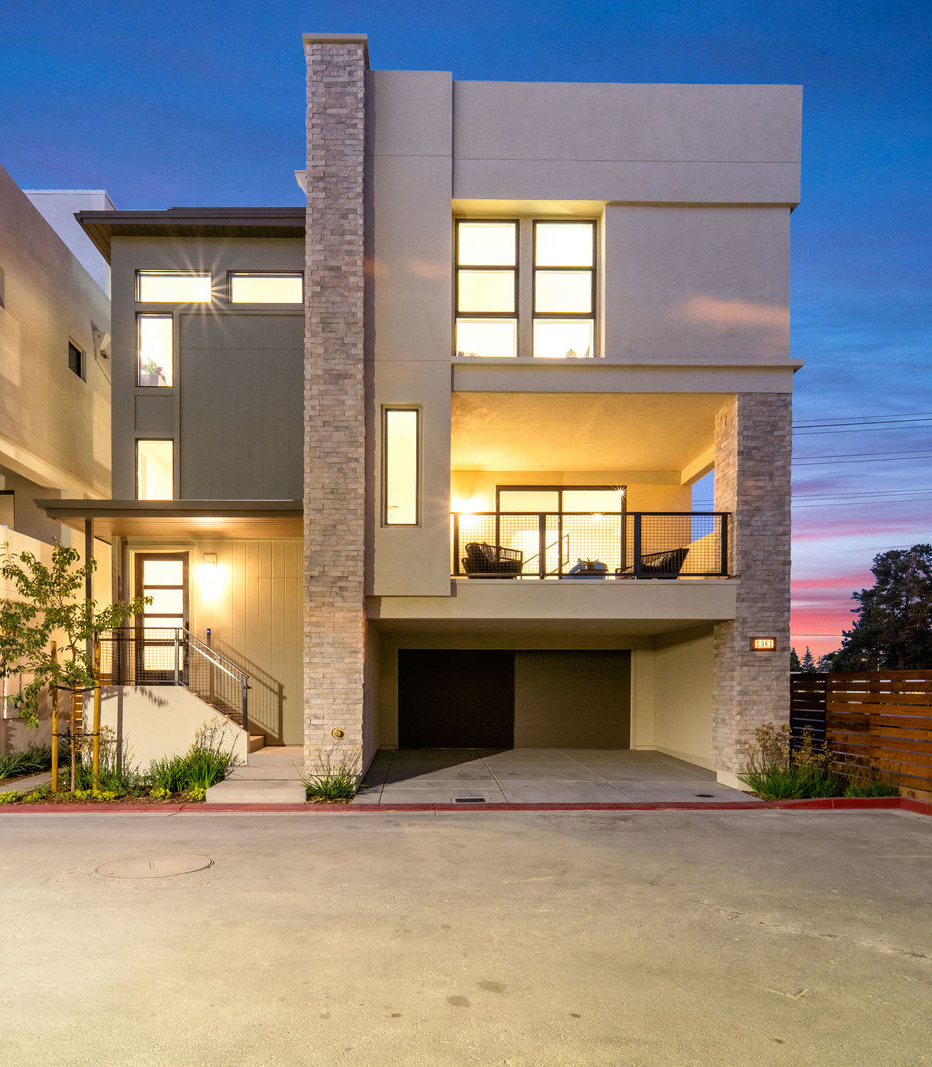 3081 Toomey Place | Santa Clara
Offered at $2,195,000 Single Family Detached Residence
4 Beds | 4 Full 1 Half Baths | 2,990 SF | 1,860 SF Lot
More Details | www.3081toomeyplace.com
199 Marina Boulevard, San Francisco
Offered at $4,999,888
Dock your Yacht and Walk home!
Beautiful Tri level home with 1,422 Sq Ft of Patio Space!
3 Beds | 2 Baths | 2,897 Living Sq Ft | 3,248 Sqft Lot
Coming Soon & Under Construction
2230 Los Gatos Almaden Road
Offered at $1,599,888
4 Beds | 2 Baths | 1,662 Sq Ft | 8,851 Sq Ft Lot
15975 Union Avenue | Bella Estates | Los Gatos
Offered at $3,398,000
5 Beds, 5.5 Baths | 3,398 SF | 12,886 SF Lot | 760 SF 3 Car Garage | 469 SF Covered Veranda | Covered Patio
More Details | www.bella-estates.com
102 Palo Colorado, Los Gatos
Offered at $3,536,400
5 Beds, 4.5 Baths | 3,368 SF | 11,353 SF Lot |
737 SF 3 Car Garage | 472 SF Covered Veranda | Covered Patio
More Details | www.bella-estates.com
505 East McKinley Avenue | Sunnyvale Construction
Offered at $2,149,888
Exciting news, construction begins February 15th! We have just received our building permit January 12th, 2021.
4 Beds | 3 Baths | 1,634 Sq Ft | 3,980 Sq Ft Lot | 400 SF Garage | 2 Story
More Details | http://www.505emckinleyavenue.com
509 East McKinley Avenue | Sunnyvale Construction
Exciting news, construction begins February 15th!
We have just received our building permit January 12th, 2021.
3 Beds | 2 Full Baths | 1 Half Bath | 1,434 Sq Ft | 3,294 Sq Ft Lot
More Details | www.509emckinleyavenue.com
For our Unique home of the month we decided we would share the 20 most expensive homes sold in the USA 2020
Schedule your personal video conferencing web call with Joe Velasco via ZOOM

Ask any questions from the comfort of your home during the 'shelter in place' ordinances.
© Compass 2021 ¦ All Rights Reserved by Compass ¦ Made in NYC
Compass is a real estate broker licensed by the State of California operating under multiple entities. License Numbers 01991628, 1527235, 1527365, 1356742, 1443761, 1997075, 1935359, 1961027, 1842987, 1869607, 1866771, 1527205, 1079009, 1272467. All material presented herein is intended for informational purposes only and is compiled from sources deemed reliable but has not been verified. Changes in price, condition, sale or withdrawal may be made without notice. No statement is made as to accuracy of any description. All measurements and square footage are approximate. Equal Housing Opportunity.