Thanksgiving Day, is an annual national holiday in the United States celebrating the harvest and other blessings of the past year.
Americans generally believe that their Thanksgiving is modeled on a 1621 harvest feast shared by the English colonists of Plymouth and the Wampanoag people. The American holiday is particularly rich in legend and symbolism, and the traditional fare of the Thanksgiving meal typically includes turkey, bread stuffing, potatoes, cranberries, and pumpkin pie. With respect to vehicular travel, the holiday is often the busiest of the year, as family members gather with one another, Thanksgiving Day is celebrated on Thursday, November 26, 2020.
Please be safe, and careful out on the road and with your loved ones. We @ JVG have so much to be thankful this year, we as of yesterday 10/29/2020 sold 59 homes this year for 100million year to date in volume, this will be our best year ever.
We thank you all for your support, trust and referrals.
Dear Friends and Family. Welcome to our 16th edition of Velasco Chronicle and Buzz. As always here are a few recommendations for San Mateo, Santa Clara and San Francisco County from Velasco Group Chronicle and Buzz. Be up to date with Compass Market Reports from Patrick Carlisle, Compass Chief Market Analyst. Check out our Coming Soon Listings with first weekend virtual and by appointment only open houses, and Unique Home Sale. We hope the events we share are to your interest, and find the market trends reports insightful.
We look forward to seeing you at a future Virtual Open Houses. Please remember that we are never too busy for your buyers or home sellers' referrals, from condo's to castles, there are no homes that are too small or too big!
What's Happening
Around the
Bay Area and Beyond,
Let's Explore Virtually!
With some gyms closed and #socialdistancing in practice, it can be challenging to incorporate physical activity into your everyday routine
Perhaps you are looking for exercises that require minimal equipment? Or just a bit of motivation? Whether you're looking to continue exercising or want to start today, check out our favorite
Are Gyms Safe to Reopen?

Many of us are questioning if gyms are safe to participate in.

Read more below.

The Best Workout Apps So Far

Being confined to your home may have some people feeling a bit stir-crazy, craving the need for movement. Though some of the biggest barriers that keep people from exercising regularly are a limited amount of time and access to dedicated fitness facilities, there's a solution that's easy to add to your daily routine: Digital fitness, a concept that's steadily risen over the past year.
100+ Best Thanksgiving Recipes

Not sure what to make? Check out these best Thanksgiving recipes for you and the family during this holiday season.
Foods To Boost the Immune System

Eating a low-fat, plant-based diet may help give the immune system a boost. The immune system relies on white blood cells that produce antibodies to combat bacteria, viruses, and other invaders.
11 Awesome Thanksgiving Activities for You and Your Family

Looking for a fun way to spend Thanksgiving Day, or want to start some meaningful Turkey Day traditions? This mix of kid-friendly indoor and outdoor activities will bring your family closer together in the true spirit of the holiday.
| | |
| --- | --- |
| We're guessing that, by now, you are just itching to get outside. We know the feeling! Good thing you're in our neck of the woods. The Bay Area is brimming with natural beauty. Every trail, from Mt. Diablo to Muir Woods, has photo-worthy scenery. We have a few favorite Bay Area hikes, but these ones stand out for their particularly stunning views. | |
Hosting Thanksgiving During Covid - 19

Thanksgiving is usually a time for friends and family to gather and celebrate together. But this year, the Centers for Disease Control and Prevention (CDC) has issued guidelines for celebrating the holiday during the COVID-19 pandemic that'll make it look very different from what we're used to. The CDC's considerations include avoiding travel, large gatherings and even drinking alcohol, since it can cloud judgement and increase risky behaviors. But that doesn't mean our annual day of thanks has to be a bore — there are many ways to celebrate without putting yourself or others at risk.
Bay Area home prices soar with suburban boom
Coronavirus drives demand for space, single-family homes
By LOUIS HANSEN | Bay Area News Group PUBLISHED: October 7, 2020 at 10:05 a.m.
With millions out of work, and restaurants, shops and retailers closing, one spot in the economy shines for thriving and affluent professionals — Bay Area real estate. As if the devastating pandemic had passed over the tech campuses, Spanish-tiled roofs and Tesla-filled garages of Silicon Valley, luxury home sales exploded in August and drove median prices up 16 percent from the previous year to levels approaching the market peak in 2018.
The median sale price for an existing single-family home in August in the Bay Area was $975,000, according to DQNews data. The gains were driven by a limited supply of properties for sale and a greater portion of high-end homes selling, agents and economists said.
"We've never seen such high price appreciation in a recession," said Selma Hepp, deputy chief economist with real estate data firm CoreLogic. "The recession hasn't hit everyone the same way."
Year-over-year prices soared throughout most of the nine Bay Area counties: increasing 19 percent to $1.73 million in San Mateo; 18.6 percent to $1.34 million in Santa Clara; 18.6 percent to $770,00 in Contra Costa; and 13.4 percent to $975,000 in Alameda. The pandemic has continued to cool demand in San Francisco, where prices gained 3 percent to $1.55 million, according to DQ-News.
The number of Bay Area homes sold grew by about 9 percent from last August, as traditional spring buyers waited until summer to tour and close deals.
Nationally, home prices climbed 14 percent, year-over-year, in late August and September, according to Redfin. The company's chief economist Daryl Fairweather noted warning signs on the horizon — waning mortgage applications and more home listings boosting supply.
"Although the housing market is still red-hot, there are some early signs we may be nearing peak price growth," Fairweather said. "This is likely to be as good as it gets for home sellers, who definitely have had it very good for a very long time."
But the Bay Area is expected to counter that national trend. Professionals in tech and other fields have been able to work remotely, sustaining a stronger economy than regions dependent on service workers like Las Vegas, Hepp said. In recent years, home prices in both regions have climbed. But CoreLogic now projects Bay Area home prices will rise 7.8 percent, while Las Vegas prices will fall 6.5 percent by August 2021.
Zoheb Allam and his wife, Nishaath Khan, decided to move to San Francisco shortly after they were married. The couple, both tech workers, planned to spend two years living the city life — restaurants, bars, theaters and shops within walking distance of their SoMa apartment. "We always dreamed what it would be like in the big city," said Allam, 31. "When covid hit, our story changed."
Our one bedroom in SoMa was a small redoubt in a neighborhood of closed bars and limited office and restaurant traffic. The large homeless population and some residents with aggressive behavior made them weary of routine trips. "We felt very boxed in," Allam said. "What is really the point of sitting in San Francisco, paying the kind of rent we're paying?" They started looking for homes in Alameda County and opted out of their lease after one year. They settled in a two-bedroom apartment in Livermore, and continue to search for their first home. They'd like to stay in Livermore. "It's the right move," Allam said, "at the right time."
From the desk of
Patrick Carlisle
Compass Bay Area Market Reports
A Huge Thank You To Our Friends, Clients, Family and Network


Closed : 59 Homes

Pending: 7 Homes
3108 Flavin Lane | Pebble Beach
7 Bed | 8 Bath | 8,995 Sq Ft | 46,173 Sq Ft Lot
Monterey Bay Charter K-8 | Distance 1.9 Miles
Carmel High 9-12 | Distance 1.9 Miles
5 Bed | 4 Bath | 3,399 SF |
12632 SF Lot
The property features quality finishes including professional-grade appliances, Quartz countertops, and hardwood flooring. Access to top-tier Belmont schools. The home features 5 bedrooms, 1 Media Room, 4 bathrooms, an attached 2 car garage, and spacious balconies on multiple levels seamlessly integrating indoor and outdoor living. ZNE (zero net energy) project in partnership with California Energy Commission including solar integration.
145 Cleveland Avenue | Rose Garden San Jose
Offered at $1,339,999
3 Bed | 2 Bath | 1,258 Sq Ft | 5,625 Sq Ft Lot
More Details | www.145clevelandavenue.com
784 Glenside Drive | San Jose | Blossom Hill
4 Beds | 2.5 Baths | 2,124 Sq Ft | 6,222 Sq Ft Lot
More Details | www.784glensidedrive.com
Coming Soon (Under Construction)
15975 Union Avenue | Bella Estates | Los Gatos
Offered at $3,398,000
5 Beds, 5.5 Baths | 3,398 SF | 12,886 SF Lot | 760 SF 3 Car Garage | 469 SF Covered Veranda | Covered Patio
More Details | www.bella-estates.com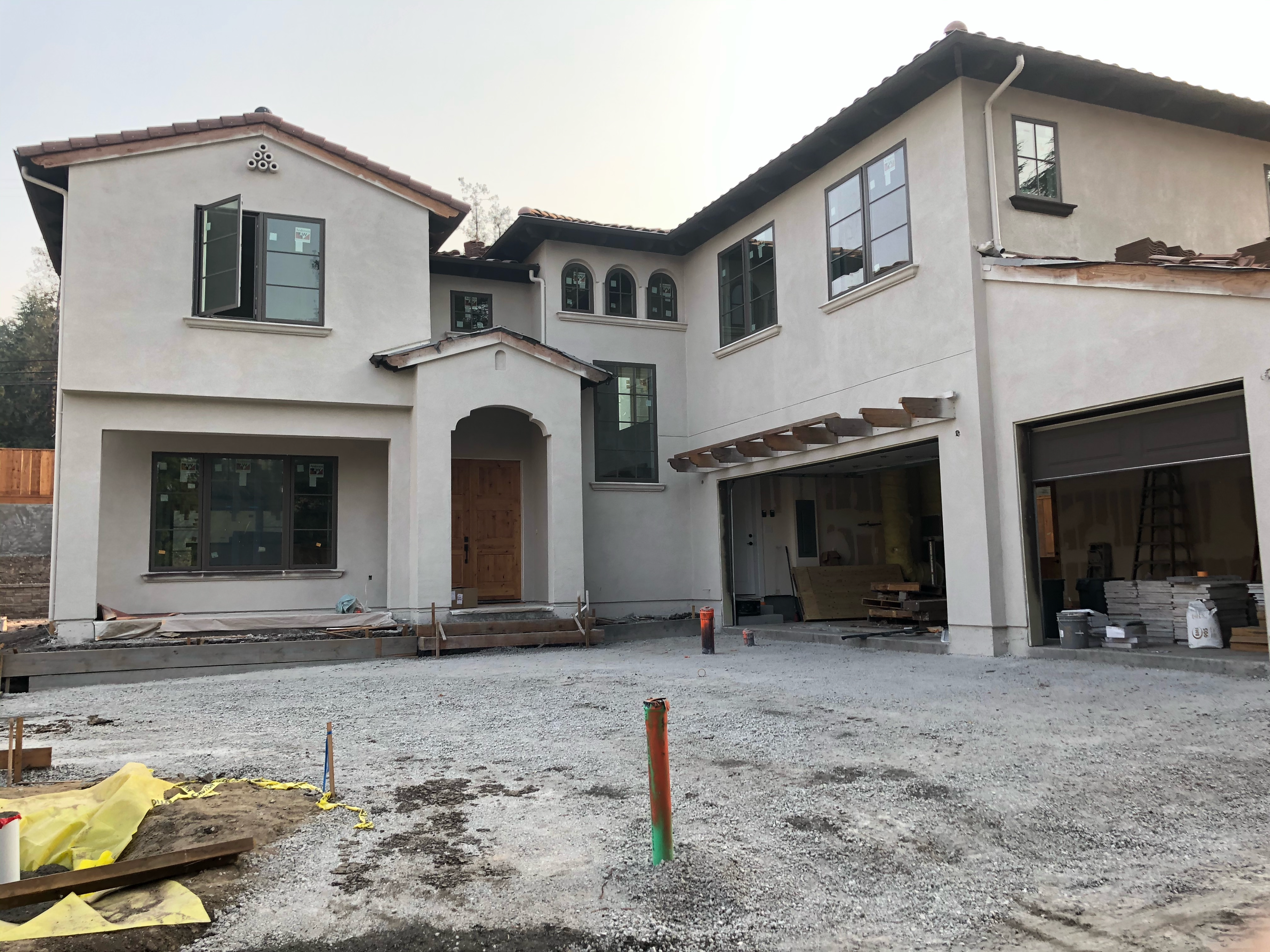 100 Palo Colorado, Los Gatos
Offered at $3,452,200
5 Beds, 4.5 Baths | 3,368 SF | 11,351SF Lot |
737 SF 3 Car Garage | 431 Covered Veranda | Covered Porch
More Details | www.bella-estates.com
102 Palo Colorado, Los Gatos
Offered at $3,536,400
5 Beds, 4.5 Baths | 3,368 SF | 11,353 SF Lot |
737 SF 3 Car Garage | 472 Covered Veranda | Covered Patio
More Details | www.bella-estates.com
3108 Flavin Lane, Pebble Beach, California
Wouldn't it be nice if Mike Love finally sold his Pebble Beach mansion? The Beach Boys co-founder, who's been trying to shed the home since 2011, recently relisted the Tuscan-style estate for $7 million.
Spanning over an acre with ocean views, the wooded property centers on a 9,000-square-foot mansion built in 2006. Past an exterior of stucco and stone, a dramatic arched entryway accesses the three-story floor plan.
Schedule your personal video conferencing web call with Joe Velasco via ZOOM

Ask any questions from the comfort of your home during the 'shelter in place' ordinances.
© Compass 2020 ¦ All Rights Reserved by Compass ¦ Made in NYC
Compass is a real estate broker licensed by the State of California operating under multiple entities. License Numbers 01991628, 1527235, 1527365, 1356742, 1443761, 1997075, 1935359, 1961027, 1842987, 1869607, 1866771, 1527205, 1079009, 1272467. All material presented herein is intended for informational purposes only and is compiled from sources deemed reliable but has not been verified. Changes in price, condition, sale or withdrawal may be made without notice. No statement is made as to accuracy of any description. All measurements and square footage are approximate. Equal Housing Opportunity.