What is the true meaning of Halloween? The word Halloween or Hallowe'en dates to about 1745 and is of Christian origin. The word "Hallowe'en" means "Saints' evening". It comes from a Scottish term for All Hallows' Eve (the evening before All Hallows' Day). Christians celebrated something called All Saints Day on November 1st, honoring people who had gone to Heaven. All Saints Day could also be called All Hallows Day. Hallow means holy. So, the day before All Saints day was All Hallows Eve, which eventually came to be called Halloween.
Dear Friends and Family, w
elcome to our 15th edition of Velasco Chronicle and Buzz.
As always here are a few recommendations for San Mateo, Santa Clara and San Francisco County from Velasco Group Chronicle and Buzz. Be up to date with Compass Market Reports from Patrick Carlisle, Compass Chief Market Analyst. Check our Unique Home Sale and Video of the Month. We hope the events we share are to your interest, and find the market trends reports insightful.
We look forward to seeing you at a future Virtual Open Houses. Please remember that we are never too busy for your buyers or home sellers' referrals, from condo's to castles, there are no homes that are too small or too big!
Thank you, Joe Velasco Group.
What's Happening
Around the
Bay Area and Beyond,
Let's Explore Virtually!
With some gyms closed and #socialdistancing in practice, it can be challenging to incorporate physical activity into your everyday routine
Perhaps you are looking for exercises that require minimal equipment? Or just a bit of motivation? Whether you're looking to continue exercising or want to start today, check out our favorite
YMCA

Your Y membership now includes a wealth of virtual fitness options including live stream classes with your favorite instructors, and tons of On-Demand workouts from local and national Y instructors. Participation is easy! To reactivate your previous membership call us at 408-351-6400 during our regular business hours Monday to Friday, 8am to 5pm, or email or email

[email protected]

to unlock Virtual YMCA. Not a member?
Aaptiv

If you're not a visual person—or if you just can't figure out a good setup angle for your laptop screen—Aaptiv is perfect: It's audio-only, which means all you need is the app and some headphones to get going. It's sort of choose-your-own-adventure; it can function as a training companion on a run or at the gym or as a class in your living room. There are thousands of options, so it's just a matter of filtering for skill level, workout style, and duration.
Cooking at Home in the Time of Coronavirus


In this uncertain time, there's one thing we know for sure: cooking is one way we can bring some order—and importantly, a sense of pleasure—into our lives. Whether you've got a glut of time on your hands or barely enough hours in the day to throw together lunch, have a pantry full of beans that you don't know what to do with or a freezer ready to fill, we've got you covered with recipes, tips, and more. We're here with you, and we're here for you.
Foods To Boost the Immune System

Eating a low-fat, plant-based diet may help give the immune system a boost. The immune system relies on white blood cells that produce antibodies to combat bacteria, viruses, and other invaders.
San Francisco Museums Re - Open

SFMOMA is reopening! They're celebrating with special member preview days from Thursday, October 1–Saturday, October 3 and Free Community Days from Sunday, October 4–Sunday, October 18 with free parking at the museum garage for members and visitors. Go back and enjoy the tranquil galleries, airy terraces, kid-friendly spaces, and world-class artwork you love, or visit for the first time and discover something new.
| | |
| --- | --- |
| We're guessing that, by now, you are just itching to get outside. We know the feeling! Good thing you're in our neck of the woods. The Bay Area is brimming with natural beauty. Every trail, from Mt. Diablo to Muir Woods, has photo-worthy scenery. We have a few favorite Bay Area hikes, but these ones stand out for their particularly stunning views. | |
Hosting Gatherings During Covid - 19

As time passes through this pandemic, people are bound to become more relaxed with the situation at hand. That being said, if one does decide to host a gathering during Covid 19, you can follow these guidelines from the CDC!
| | |
| --- | --- |
| | |
With the beauty of modern day technology, we are able to travel to different parts of our country through VR tools and online virtual tours.
See a few of our favorites below!
The Bahamas

So brilliant is the sunshine on display in this panoramic tour of the Bahamas that you might be tempted to put on sunglasses (or at least dim the brightness of your screen). Gaze at the turquoise waters of Pipe Cay, stroll across the boardwalk through Lucayan National Park, then gape at the size of the ships in the cruise terminal in Nassau.

Click Here
| | |
| --- | --- |
| A must-visit destination for history buffs, the Athens Acropolis includes the world-famous Parthenon, and is a cultural hotspot for tourists. Choose between popular sites such as the Theatre of Dionysus and enjoy in-depth videos that provide a fascinating and educational insight into ancient Greece. | |
Bay Area home prices climb on strong demand, low supply.
Buyers looking for single family homes amid coronavirus.
Please read article below
Click Here
From the desk of
Patrick Carlisle
Compass Bay Area Market Reports
A Huge Thank You To Our Friends, Clients, Family and Network


Closed : 56 Homes

Pending: 13 Homes


New Listings: 4 New Homes
2 Aron Court, Belmont
$3,299,999

5 Bed | 4.5 Bath | 3,025 SF |
12,850 SF Lot
One of the best panoramic City and Bay views on the peninsula! Nestled in the Belmont Hills, this home is where ultra-modern lifestyle meets comfort, privacy, convenience, and unparalleled views. Brand new construction designed and built by Aron Builders, this contemporary property provides a modern open floor plan as every room enjoys natural light. Terrific floor plan!
5 Bed | 4 Bath | 3,399 SF |
12632 SF Lot
The property features quality finishes including professional-grade appliances, Quartz countertops, and hardwood flooring. Access to top-tier Belmont schools. The home features 5 bedrooms, 1 Media Room, 4 bathrooms, an attached 2 car garage, and spacious balconies on multiple levels seamlessly integrating indoor and outdoor living. ZNE (zero net energy) project in partnership with California Energy Commission including solar integration.
3108 Flavin Lane | Pebble Beach
7 Bed | 8 Bath | 8,995 Sq Ft | 46,173 Sq Ft Lot
Monterey Bay Charter K-8 | Distance 1.9 Miles
Carmel High 9-12 | Distance 1.9 Miles
Coming Soon (Under Construction)
145 Cleveland Avenue | Rose Garden San Jose | Will Be on MLS (October 16th)
Offered at $1,339,999
3 Bed | 2 Bath | 1,258 Sq Ft | 5,625 Sq Ft Lot
More Details | www.145clevelandavenue.com
15975 Union Avenue | Bella Estates | Los Gatos
Offered at $3,398,000
5 Beds, 5.5 Baths | 3,398 SF | 12,886 SF Lot | 760 SF 3 Car Garage | 469 SF Covered Veranda | Covered Patio
More Details | www.bella-estates.com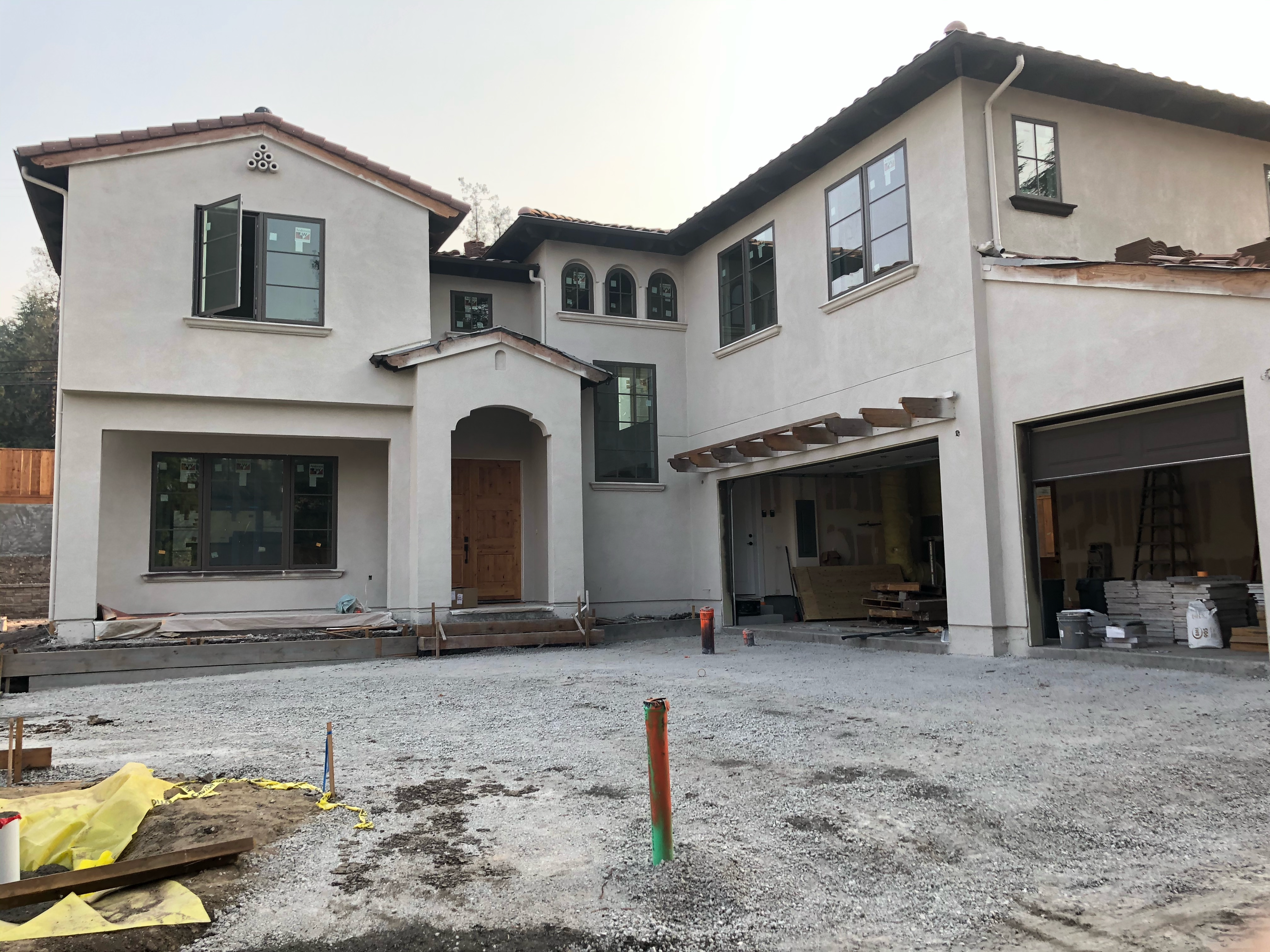 100 Palo Colorado, Los Gatos
Offered at $3,452,200
5 Beds, 4.5 Baths | 3,368 SF | 11,351SF Lot |
737 SF 3 Car Garage | 431 Covered Veranda | Covered Porch
More Details | www.bella-estates.com
102 Palo Colorado, Los Gatos
Offered at $3,536,400
5 Beds, 4.5 Baths | 3,368 SF | 11,353 SF Lot |
737 SF 3 Car Garage | 472 Covered Veranda | Covered Patio
More Details | www.bella-estates.com
Schedule your personal video conferencing web call with Joe Velasco via ZOOM

Ask any questions from the comfort of your home during the 'shelter in place' ordinances.
© Compass 2020 ¦ All Rights Reserved by Compass ¦ Made in NYC
Compass is a real estate broker licensed by the State of California operating under multiple entities. License Numbers 01991628, 1527235, 1527365, 1356742, 1443761, 1997075, 1935359, 1961027, 1842987, 1869607, 1866771, 1527205, 1079009, 1272467. All material presented herein is intended for informational purposes only and is compiled from sources deemed reliable but has not been verified. Changes in price, condition, sale or withdrawal may be made without notice. No statement is made as to accuracy of any description. All measurements and square footage are approximate. Equal Housing Opportunity.